Suncare. Skincare. Always both, Always Clean.
Hi, I'm Stephanie!
I originally came up with the idea for Solara in 2016 to solve a need for my children's sensitive skin and allergies to chemical sunscreens. Then, mineral SPF was sticky and white. Other options labeled "organic" or "clean" still contained ingredients disruptive to skin, health and the environment. Confusing, right?
It is my personal journey with Lyme Disease, however, that guides our formulas and what makes them different. I've learned that when it comes to defense and healing, the skin can benefit from a similar integrative wellness philosophy as our body: adaptogens, plants + science used efficaciously and sourced consciously.
"Clean" is buzzy now but it was our mission since launching in 2019 to mean what we say when it comes to what's inside the tube. After all, SPF is one of the most important daily skincare products for safety, protection and age-less skin, so I believe it should level up to the wellness and results-driven benefits of our fav skincare + supplement products. We are fully dedicated to that!
Working with talented chemists, medical professionals, healers + global testing partners, we're giving healthy skin protection a long overdue refresh, from the inside out!
XO,
Stephanie
Founder + CEO + Mom of 3
What Does Solara Mean?
It has no meaning in any other language, crazy right? My children used their imaginations to name the brand, but it's really come to mean the vibe you get when living, loving and laughing through life in the sunshine.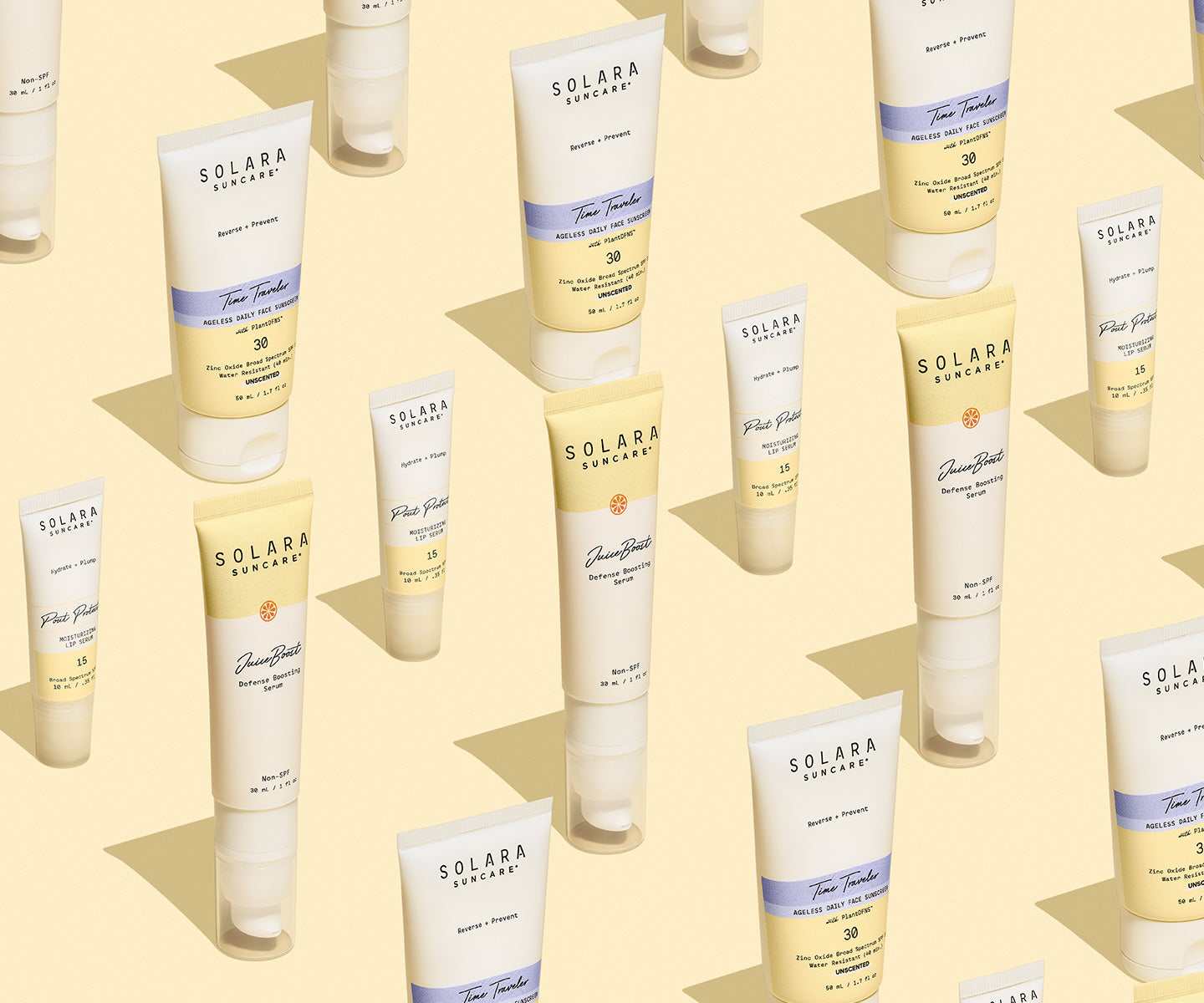 Powered by Plants. Rooted in Science. More than SPF.™